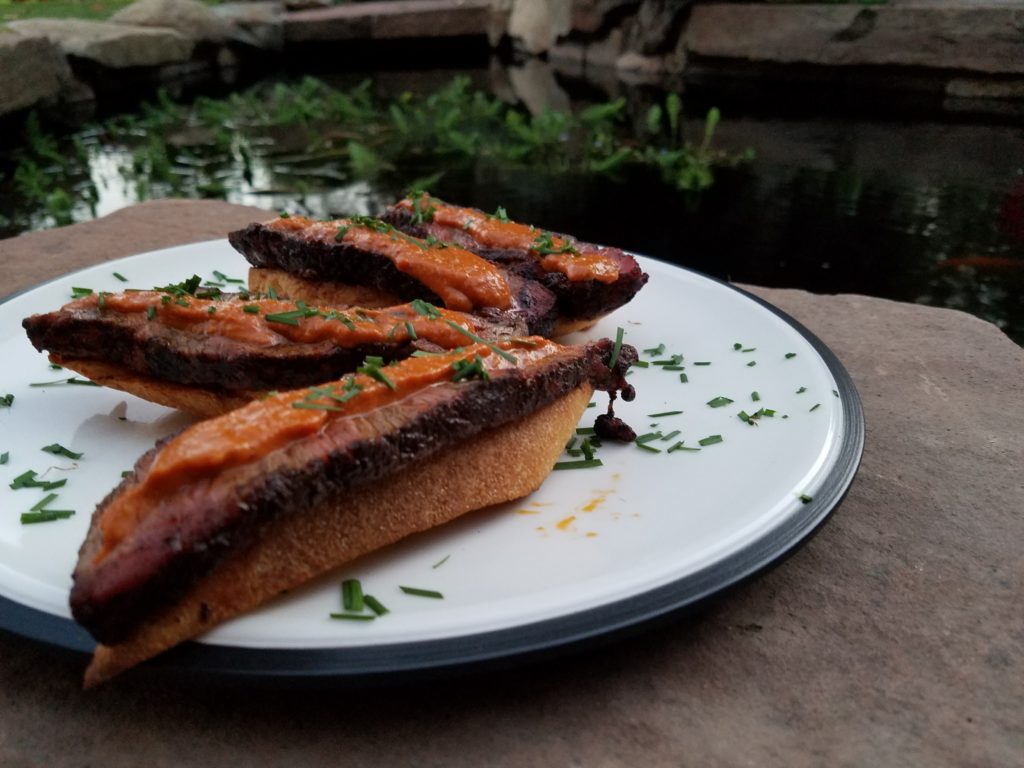 Ingredients
1 Large Filet Mignon
½ tsp Ground Espresso
½ tsp Pimentón Dulce
1 Baguette
Olive Oil
Sea Salt
2-3 scallions or chives (sliced diagonally for garnish)
1 cup Romesco Sauce (recipe separate)
Instructions
Mix the Espresso and Pimentón Dulce and rub on steak. Sprinkle with Sea Salt. Let sit 15 min.
Meanwhile, slice the baguette and toast.
Prepare the grill.
Grill entire steak first, let rest under tin foil to retain the juices.
Cut diagonally into slices.
Place a slice of grilled steak on a piece of toasted baguette.
Dollop with Romesco Sauce.
Garnish with scallons or chives.
Notes
This can be served as a tapa on toasted bread but is also delicious served as a main course salad on fresh baby greens or add roasted potatoes as a hearty main course.