Prep time:
Cook time:
Total time: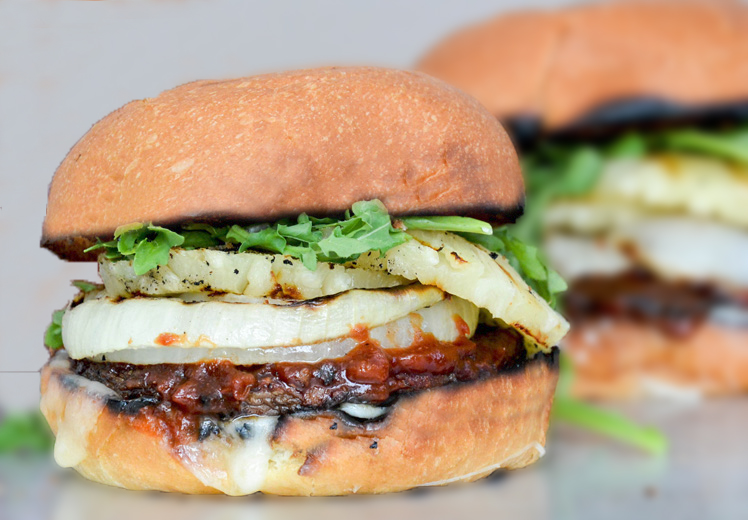 Ingredients
Bun Sized Portobello Mushroom (1 per person)
Hamburger Buns
Siracha Mayonaise
Favorite Sliced Cheese
Jar of Roasted Red Peppers
Arugula
Onion
Instructions
Fire up your grill and open a bottle of red wine.
Prepare your veggies for the grill by thickly slicing the onions and drizzling olive oil over onions and mushrooms, season with salt and pepper.
If you can't find Siracha Mayonaise at your local grocery store, make your own by mixing Siracha hot sauce into mayonaise a little at a time until you reach a level of spicy that you enjoy.
When grill comes to temperature put the onion slices and mushroom on for about 5-7 minutes per side. Start the mushroom with the underside up. After turning them, add a slice of cheese over the mushrooms during the last few minutes of cooking.
Brown the buns during the last minute of grilling.
Assemble your burger and enjoy with a glass of red wine.