Give a gift of Bokisch Vineyards wine paired with a Spanish cuisine cookbook!
Here are some favorite cookbooks from Liz's kitchen shelf that will help you put this gift together. These are all available on Amazon.com, and clicking on a book title will take you to Amazon.
Do you have any favorites that you can recommend? Please leave us a comment below…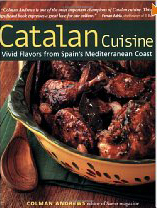 Catalan Cuisine by Colman Andrews
This book is a "must" for anyone who wants to know the culture and cuisine of Catalunya. Filled with anecdotes and regional traditions, it's a pleasure to read as well as cook with! Try the Samfaina (Catalan equivalent to Ratatouille) on page 42…a perfect accompaniment to chicken, fish or puree it with cream for a rich sauce on roast pork loin. Excellent with our Graciano!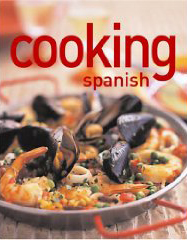 Cooking Spanish by John Newton
I like the way this cookbook is organized into sections like "3 Ways With…Garlic." On one page you'll have 3 different recipes featuring the same key ingredient! Try the Stewed Lentils with Chorizo on page 113 and the Pears Cooked in Red Wine on page 168. Tempranillo does the trick for both!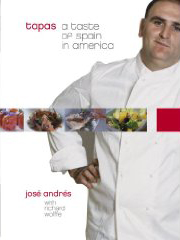 Tapas: A Taste of Spain in America by Jose Andres
(Chef/Owner of "Jaleo" in Washington DC )
The newest in my collection, Markus gave me this book during this year's harvest. It's filled with beautiful photos and fantastically fun ideas! Try the Tomato and Watermelon Skewers on page 43 inspired by the famous Catalan Chef, Ferran Adria. Pair with a crisp, chilled Albariño to knock their socks off!