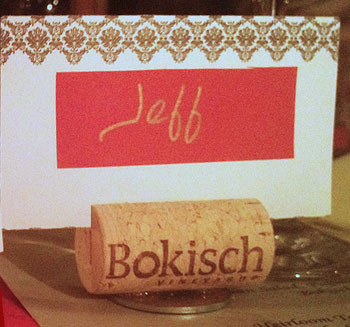 This past summer we made placecard holders for our annual Dinner in the Vineyard event. These are so easy to make, try it!
Cut a groove into the top of the cork with a knife.
With a hot glue gun, or some other fast drying glue, glue a metal washer to the bottom of the cork.
Insert your placecard! Here is a placecard design to print: Monastrell Placecard
We're serving Bokisch Monastrell wine with our Thanksiving feast. We've designed these placecards to match!